BADGE AND CERTIFICATE AWARDS
Badge and certificate sets to reward progress through the Winstrada development programmes.
For presenting to gymnasts and trampolinists for completing each grade of the Development Scheme.

All awards consist of a quality woven badge, an A5 certificate and a clear plastic certificate protector.

The development and proficiency award schemes for gymnastics, Rebound Therapy and trampolining cover all levels of ability from special needs and pre-school to fairly advanced. Grades 1 to 3 of the trampoline scheme are based on the Rebound Therapy training course.

When ordering online - after you press 'add to cart' - you will be taken to an external site to pay. Once there, enter the desired quantity of that item to purchase, then press 'continue shopping'. Repeat this for each item you wish to purchase, and then press 'check out'. Payment via PayPal, Credit card or Debit card.

Postal Order Form
Gymnastics Award - Grade 1
Gymnastics Award - Grade 2
Gymnastics Award - Grade 3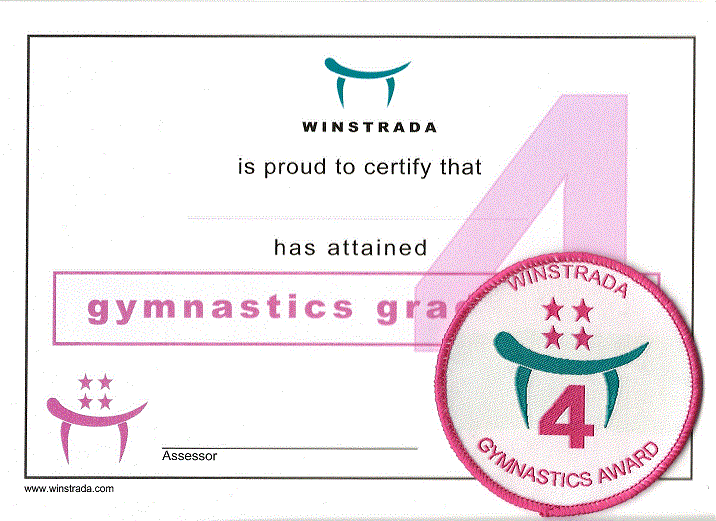 Gymnastics Award - Grade 4
Gymnastics Award - Grade 5
Gymnastics Award - Grade 6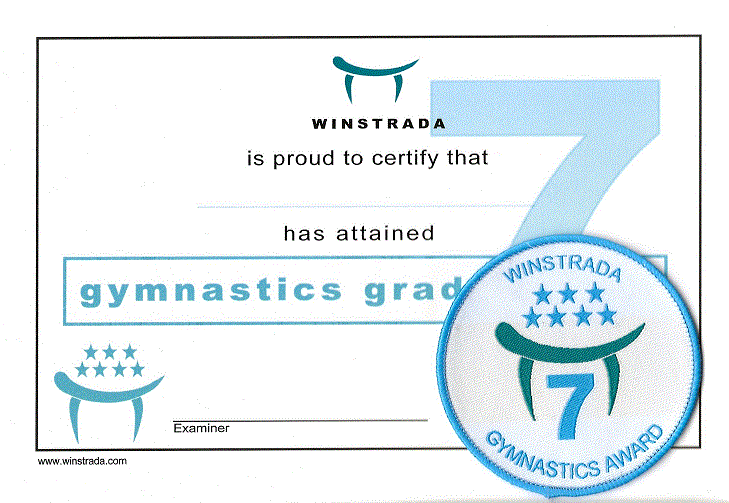 Gymnastics Award - Grade 7
Gymnastics Award - Grade 8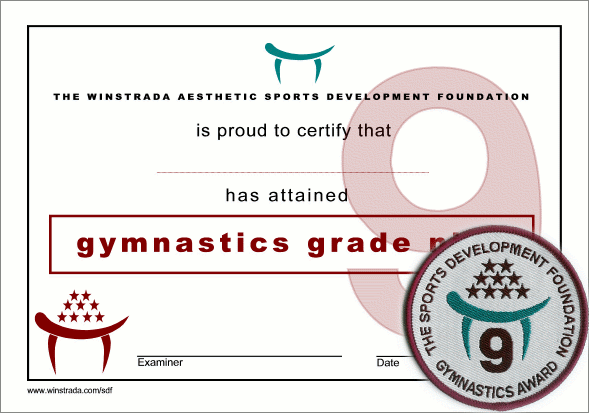 Gymnastics Award - Grade 9
Gymnastics Award - Grade 10
Rebound Award - Grade 1
Rebound Award - Grade 2
Rebound Award - Grade 3
Trampolining Award - Grade 4
Trampolining Award - Grade 5
Trampolining Award - Grade 6
Trampolining Award - Grade 7
Trampolining Award - Grade 8
Trampolining Award - Grade 9
Trampolining Award - Grade 10
Trampolining Award - Grade A1
Trampolining Award - Grade A2
Trampolining Award - Grade A3
PRESS ONE OF THE ABOVE BUTTONS